Vintage Santo Domingo Figurative (bird) jar c. 1920s
likely made by Monica Silva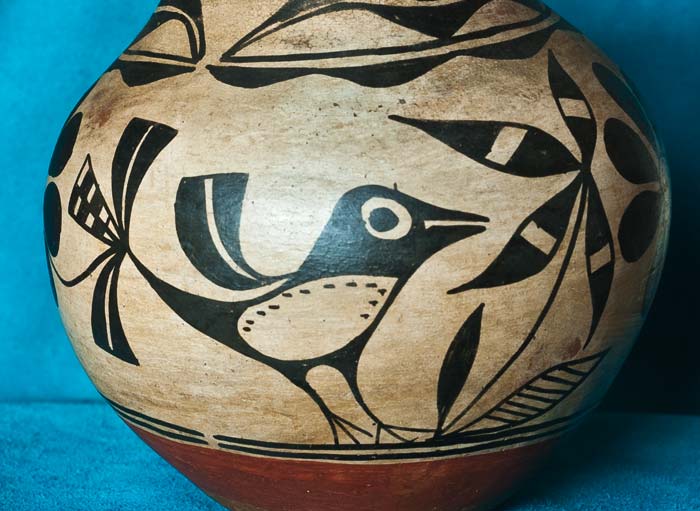 This exuberantly composed jar projects a vitality often missing from the predominantly geometric compositions of Santo Domingo potters. The image of a perky bird with a sunflower attached to its flamboyant tail is refreshingly new.
Prior to European contact, figurative compositions featuring living things such as plants, animals, supernaturals, and humans were almost exclusively reserved for ceremonial objects. Within Puebloan religion, figurative images have a direct, intimate connection with the beings they portray and therefore can exert an influence over the creature for better or worse. Only with the coming of the tourist-driven Indian curio market of the late 19th century did these taboos slowly break down.
Santo Domingo, however, was, and remains, among the most conservative of all the Pueblos. Santo Domingo potters tended to cling to the older beliefs about what is or is not proper, accounting for the infrequent use of figurative designs in their everyday arts. Yet, when motivated to do so, they were adept at capturing the natural world with a touch of whimsy, as is charmingly illustrated in this lovely jar.
Edwin L. Wade, PH.D.
Detailed photographs of this pot follow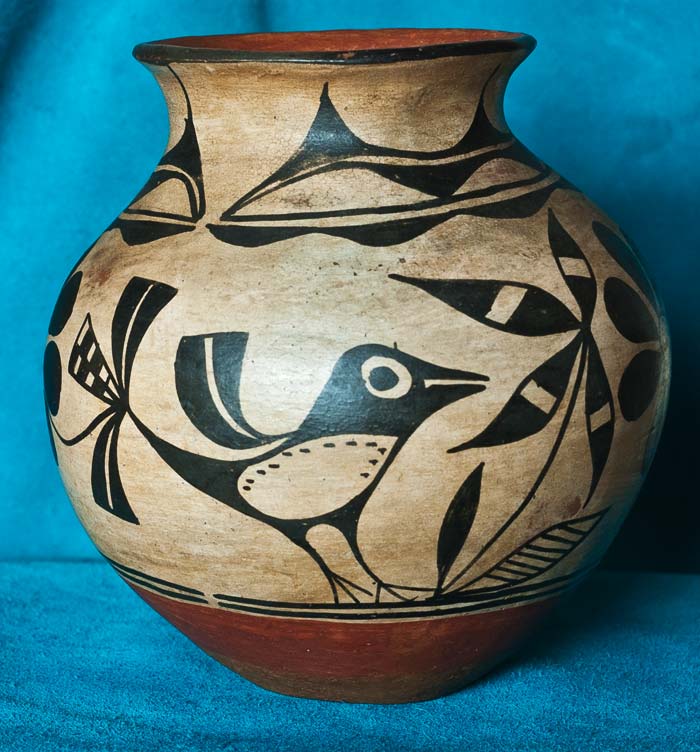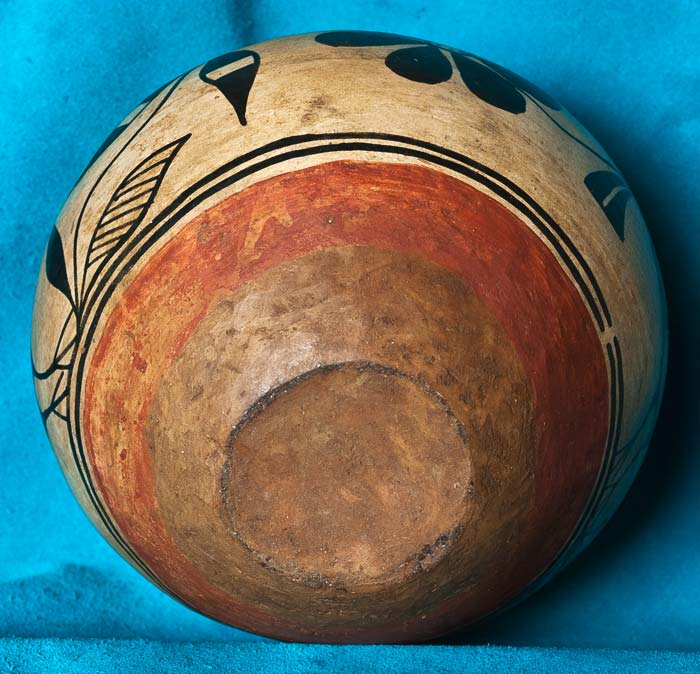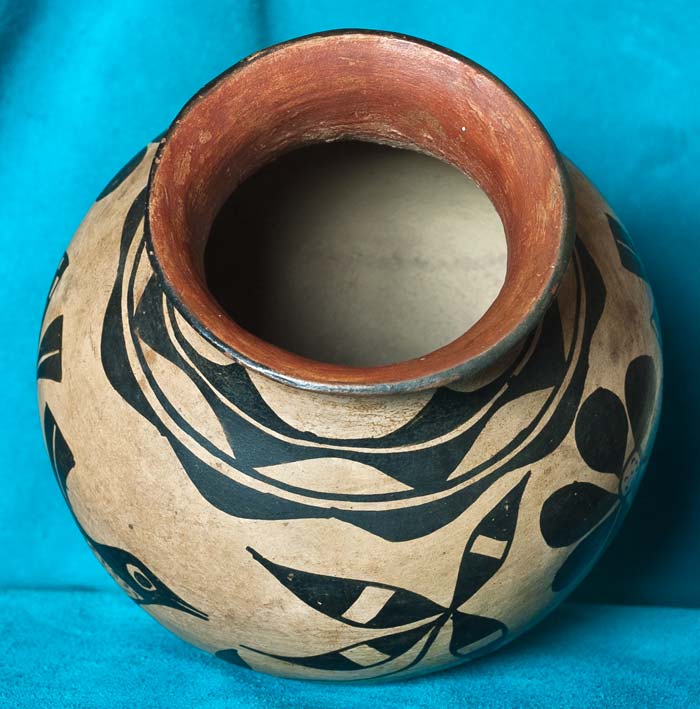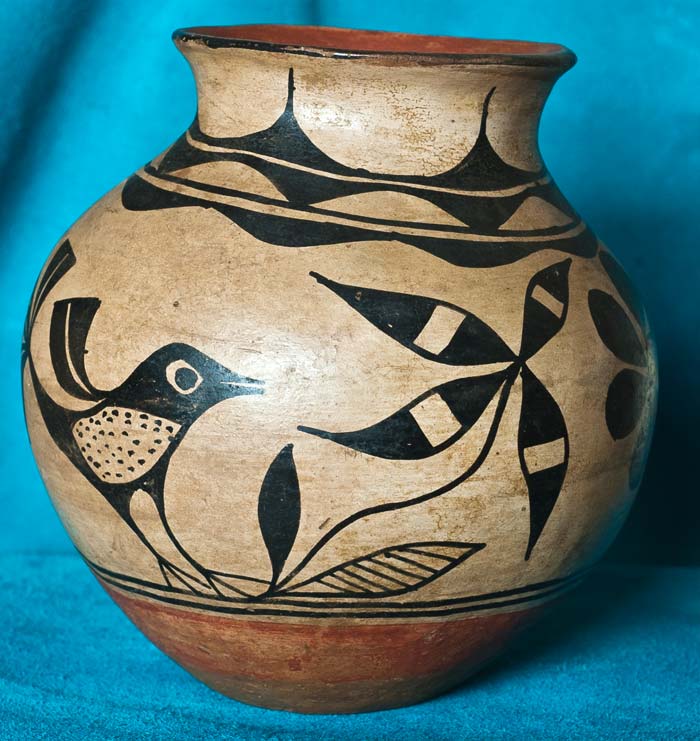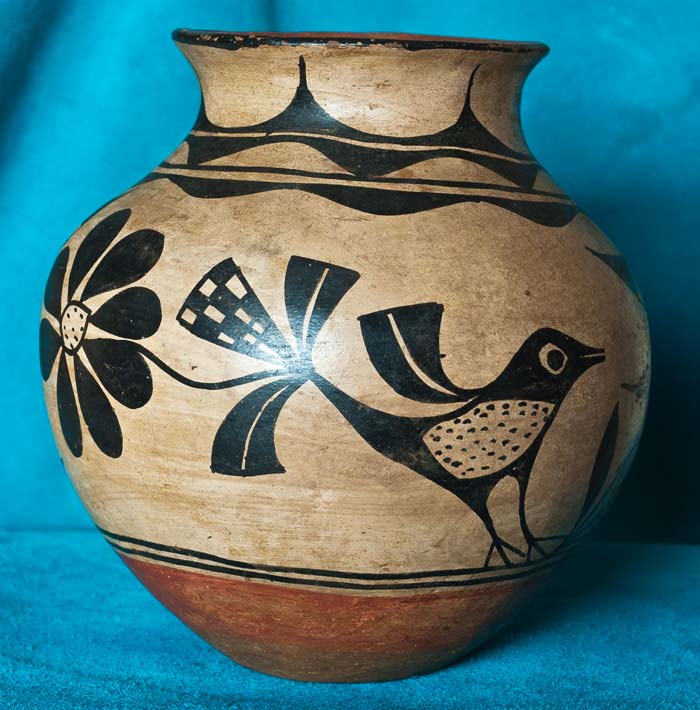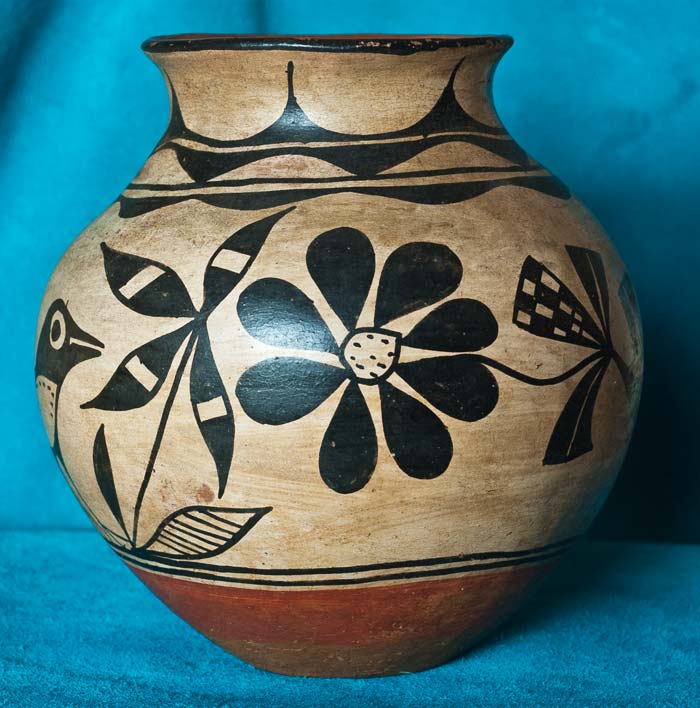 Vintage Santo Domingo Pottery Bird Jar Circa 1920s
from the Prof. Ed Wade Collection
The pot measures 7 1/4" tall / 7" diameter and 22" in circumference
$2950
<><><>